ANNOUNCEMENTS
2 days ago
WELCOME TO MCCORMICK


HOME OF THE WARRIORS


From the Office:
When your student has an appointment or needs to be released from school, please call the office ahead of time so that we can get your child out of class and have them ready for you when you arrive. You must come into the school and sign your student out with our attendance clerk. You are not required to sign your student back in upon return.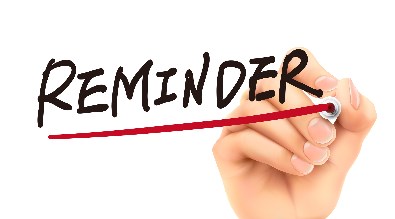 Lunch at McCormick runs from 10:41 - 11:49 a.m. each day. If you need to check your student out during this timeframe and are unable to call ahead, you may be asked to obtain a visitor badge from our receptionist and collect your student from the cafeteria or the football field outside.
If you have any questions or concerns, please don't hesitate to call our office.
2017-2018 Course Selection
It's time to start thinking about classes for the 2017-2018 school year.

Take a look here for Important information and dates!!

The Arrowhead is a bimonthly newsletter designed to share information about McCormick with current 6th grade students as they prepare for junior high.

AVID Parent Information Night
We will be offering an AVID elective for the first time during the 2017-2018 school year. Information about AVID and the application can be viewed by clicking on the link below.
Boys Basketball practice times:

7C and 8C: 3:00 - 4:15 p.m.
7AB and 8AB: 4:15 - 5:45 p.m.
SWIM SEASON IS COMING UP!


7th and 8th grade BOYS and GIRLS: Sign-ups for McCormick swimming and diving will take place on February 15th and 16th during lunch in the cafeteria.
Parent Meeting: Tuesday, February 22nd at 3:00 p.m. in the MJHS Cafeteria.

First Day of Practice: Monday, February 27th at the Central High School pool.

PAWS TESTING

The testing schedule for the PAWS test (Proficiency Assessment for Wyoming Students) has been set for the week of March 6th - 10th. Testing sessions will take place during the first half of the day from 7:45 a.m. to approximately 10:30 a.m. with a shortened class schedule in the afternoon. Please keep this in mind when scheduling appointments for your students.

COME TO HOMEWORK ROOM!

Mrs. Amanda Morgan is our homework room teacher and is available Monday through Thursday from 2:45 p.m. - 4:00 p.m. in room 65 to assist students with assignments or questions from any content area. A late bus has been arranged and arrives at MJHS at 4:00 p.m. Students must already be on a regular bus route to ride. With the exception of F.E.Warren AFB, this bus does not deliver students that live west of I-25 or north of Prairie Wind Elementary.

Extended Day Opportunities

We will be offering Extended Day opportunities for our students during the school year again this year. It will be scheduled for two or three evenings each quarter.

Third quarter dates: Thursday, March 16th and Monday, March 20th from 3:00 - 6:00 p.m.
Students who attend extended day will have the opportunity to show proficiency and better demonstrate learning on assignments from the current quarter. Assignments completed during extended day will not have points deducted for tardiness. Snacks will be provided and students can attend for part or all of the allotted time.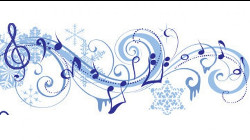 The next Parent Advisory meeting is scheduled for Tuesday, April 4, 2017 from 6:00 - 7:00 p.m. in the McCormick Auditorium.
Parent Advisory provides parents the opportunity to be involved with the McCormick Administrative team though discussions, presentations, and questions. We look forward to seeing you there!

Ciara Knepper is our McCormick representative for the LCSD1 Parent Advisory Committee (PAC). The PAC meets once a month to learn about things happening in the district that affect our schools. She represents MJHS so parents have a voice and ears for district happenings. If you have any questions or concerns, she can be reached at: cpknepper@gmail.com or 307-631-6641.



Information about the Nurses Office from MJHS School Nurse, Brenda Wrede....
There is a School Nurse scheduled at the Junior High and High School every day of the week. Our hours are 7:15-3:15. We encourage you to have your child seen by the School Nurse prior to deciding to pick them up from school. If I feel your child is too ill to be at school I will always call you. If there are things that I can do for your child to make it possible for them to remain in school, I will be happy to assist with that. My goal is to work with Students and their Parents to create a healthy educational environment and keep students in school.
Services I can provide for your student:
1. Tylenol, Ibuprofen, Cough Drops and TUMS are available in my office and can be given with parent permission (permission given at time of registration) until 2:00 daily. Please do not send medication (except for inhalers) to school with your student to keep in their backpack or locker.
2. Throat Cultures can be done first thing in the morning for those students who are exhibiting the signs and symptoms of strep throat.
3. I can assess your student when they are in pain or don't feel well and then communicate my assessment to you so we can make a plan together to meet your child's needs.
4. I will work with your child and their teachers when medical situations arise that require a change to their daily routine i.e. being on crutches due to an injury or returning to school with a concussion.
Take a Stand Against Bullying
On October 20th, we had a UNITY DAY at McCormick and asked all our staff and students to wear a McCormick Junior High shirt to unite as a school against bullying.

On October 25th we had a "MIX IT UP" LUNCH DAY. This is a national campaign launched by Teaching Tolerance. It is a way for students, on one designated day, to sit with someone new at lunch and engage them in a positive conversation. The goal was for students to focus on making connections across boundaries. Tutorial teachers presented a lesson with students prior to October 25th about what questions to ask the person they met to prepare for the event. Students will now reflect on how their conversations went in their next Olweus meeting. If you are interested in our anti-bullying rules, please visit the link under School Resources and click on Olweus Bullying Prevention.

PRINCIPAL'S PAGE
3 months ago
a mESSAGE FROM mjhs pRINCIPAL,

jEFF cONINE....

Dear Parents/Guardians and Students:


I can't begin to tell you how proud I am to have the opportunity to serve you as your principal. In my 15 years at McCormick I have seen us grow into, what I believe to be, the finest junior high in the region. Our students demonstrate excellent achievement academically, athletically, and civicly through hard work, determination, and good citizenship.
We have a caring staff that tries to make each and every day a rich and enjoyable learning experience for every student. One of our goals at McCormick is to build a trusting relationship with our students and their families by keeping lines of communication wide open.
Please contact me any time to visit about questions or concerns you may have about your school. I really value your input whether you are a member of the student body, a parent, or community member. Working together, we can ensure success for every student.

Sincerely,
Jeff Conine